Akashi Tayuki
After returning to Akashi Port, I immediately came to the Uotana shopping street.
According to the previous information, there should be many big fishing flags on the street,
Maybe it's because it's after the self-restraint period, but it's quiet.
There are shops that are closed (such as the standing bar I was interested in).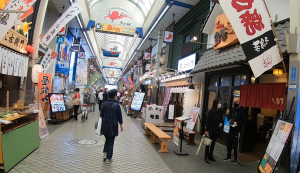 Wander the street and look for souvenirs.
There are many shops that sell famous Akashi-yaki, anago, octopus, etc.
There was information that many stores would be closed on Thursdays because there was no auction.
I'm ♪ glad I came on Friday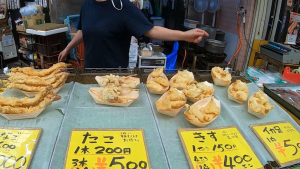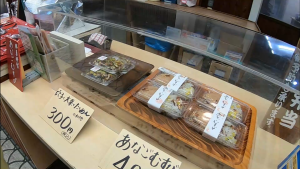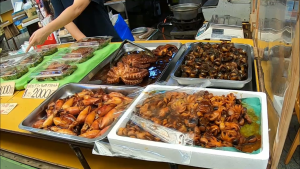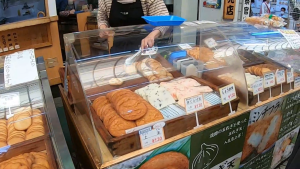 I bought anago tempura and boiled octopus.
And the main purpose on this street is to eat Akashi-yaki!
I'm worried that there are many shops,
I decided on this restaurant where customers were waiting.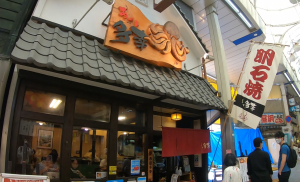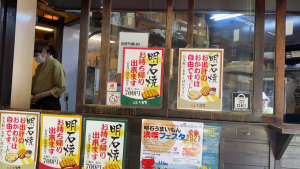 Akashi-yaki (15 pieces) 700 yen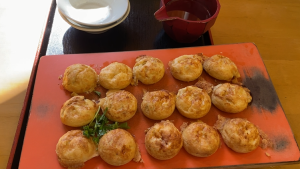 The taste of the egg and the soup stock went well together.
All the fun trips are over!
After this, I took the bullet train from Himeji Station back to Hakata.
End.
Please also watch the YouTube video.
YouTube
兵庫県の明石港から淡路島の岩屋港へフェリー旅♪明石と淡路島のグルメを楽しんできました♪※姫路・明石・淡路島旅行1泊2日の…
≪Happy testimony≫
About 3 minutes on foot from Akashi Station, in the Uotana shopping street
Address: 1-5-17 Honmachi, Akashi-shi
Tel: 078-911-2241
website:http://www.akashiyaki.ne.jp/
google map:https://goo.gl/maps/1ZjSGGRGFEBCjvrCA