Day 2
The morning of the second day was fine!
I checked out of the hotel and came to JR Himeji Station.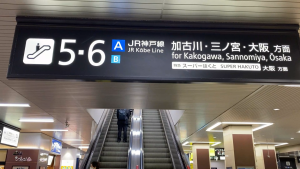 Today we will take the JR line to Akashi.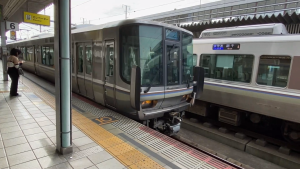 It takes about 25 minutes to get on the new rapid train. We arrived at Akashi Station.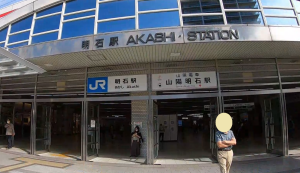 The main purpose of this trip.
Or rather, it is not an exaggeration to say that I planned this trip to get here (laughs) I head to the cafeteria.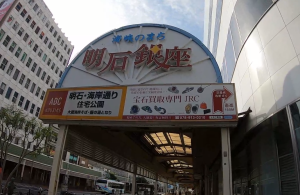 Here is where I went from Akashi Station past the Akashi Uotana shopping street ↓↓↓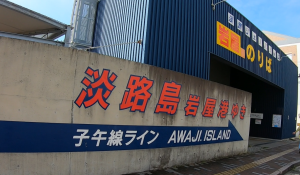 "Awaji Genoa Line Akashi Port"
From here, head to Awaji Island!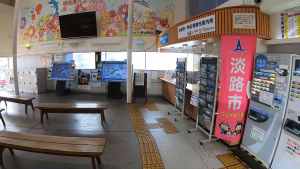 There are many pamphlets about Awaji Island tourist information in the terminal.
Tickets are sold at ticket vending machines.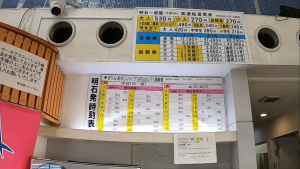 When the departure time is near, an announcement will be played, so go to the ticket gate.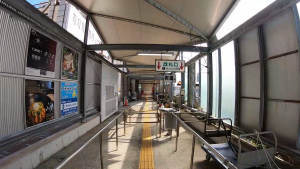 Locals, cyclists, and people with fishing gear were on board.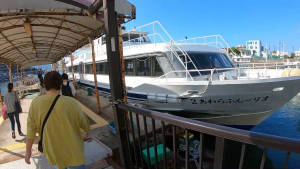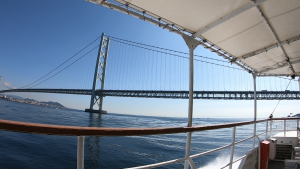 A gentle boat trip of about 13 minutes to arrive ♪ at Iwaya Port on Awaji Island
I felt like traveling.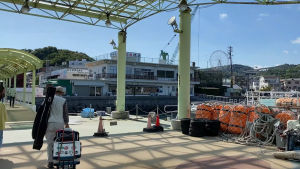 Continues..
Please also watch the YouTube video.
YouTube
兵庫県の明石港から淡路島の岩屋港へフェリー旅♪明石と淡路島のグルメを楽しんできました♪※姫路・明石・淡路島旅行1泊2日の…
≪Awaji Genobaraine Akashi Port≫
About 10 minutes on foot from JR Akashi Station.
Address: 2-10-1 Honmachi, Akashi-shi
Tel: 078-918-2411
website:http://www.jenova-line.co.jp/
google map:https://goo.gl/maps/YdXf2fg8vjiNbS4y7