Oden and Kushikatsu Himeji shop
The second case came to "Himeji Goodwill Street" in front of JR Himeji Station.
On this street, there are seafood izakaya, sushi restaurants, and shops such as Himeji Oden.
It seems that there is also a branch of Maru Masaie, which I visited in the first case.
You can also enjoy it on this street.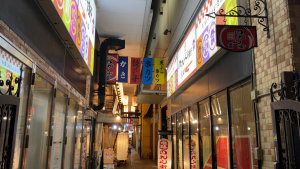 And the shop I chose was "Himeji Oden and Kushikatsu Shop".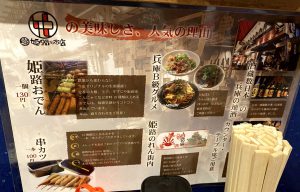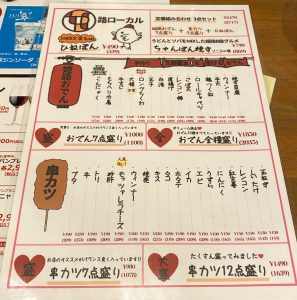 It's the first time I've encountered Himeji oden, but it seems that the way to eat it is to sprinkle ginger soy sauce on it.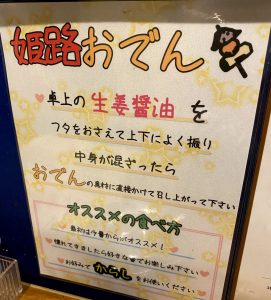 First, I ordered a drink.
Draft beer (539 yen), Himeji lemon sour (484 yen).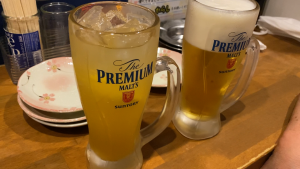 And here it comes! The main Himeji oden.
There was also an assortment set, but I ordered it in roses!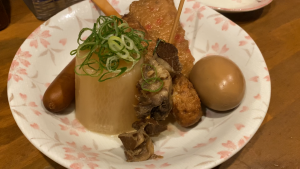 I also ordered Himeji's famous Hinepon (539 yen).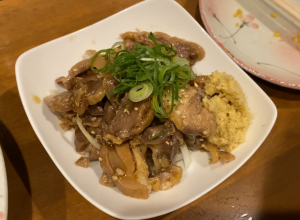 Both were delicious.
Thank you for the meal.
After this, we went back to the hotel.
Continues..
Please also watch the YouTube video.
YouTube
兵庫県の最大観光地「姫路」の大衆居酒屋で姫路グルメを楽しんできました♪※姫路・明石・淡路島旅行1泊2日の2本目の動画にな…
≪Oden and Kushikatsu Himeji's shop≫
Located right from the north exit of JR Himeji Station, it is in "Himeji Goodwill Street".
Address: 363-1 Ekimae-cho, Himeji-shi Festa Building 1F
TEL:079-280-4412
google map:https://goo.gl/maps/VRoVYyszM8oH2VGq8