The mornings and evenings became cold, and at the end of September, I began to feel the signs of autumn.
I started to miss the hot springs, so I went to Kurokawa Onsen.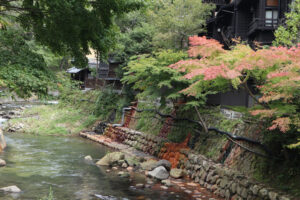 Access from Fukuoka
I used to drive to visit Kurokawa Onsen. I think many people visit by car.
I think it takes about 2 hours and 30 minutes by car from Fukuoka,
This time, I used a highway bus!
You can take the bus from Fukuoka Airport's International Terminal 1F bus stop, Hakata Bus Terminal, and Fukuoka Tenjin Bus Terminal.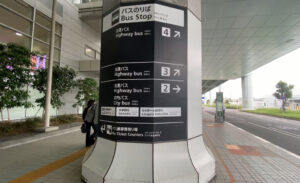 Reserve your seat online for reservation.
However, more than half of the seats were empty on weekdays, so it may have been okay not to make a reservation.
YouTube
九州の人気温泉地≪黒川温泉≫へ1泊2日の旅行へ行ってきました!福岡から高速バスに乗って2時間20分ほど。温泉街の雰囲気と…
Arrive at Kurokawa Onsen
I arrived at the Kurokawa Onsen bus stop after 12 o'clock!
The bus stop is located along the national highway.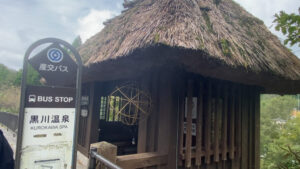 The shortcut varies depending on the destination such as the inn,
If you go down from the corner of the gas station or down the path across the national highway, you will reach the onsen town.
It was about a 5-minute walk from the bus stop to the inn.
Lunch
Let's go to lunch first!
The lunch shop I was looking up on the Internet is closed on regular holidays.
When I asked the shop later, they said that many of them were closed on Thursdays.
By the way, I asked Mr. "Ajidonaka". It is a set meal restaurant where you can also enjoy local cuisine.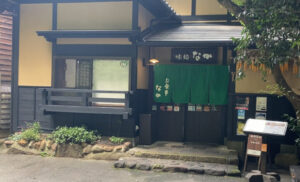 First, I ordered draft beer and horse sashimi.
The horse sashimi is very beautiful and very satisfying! The set meal was also very delicious.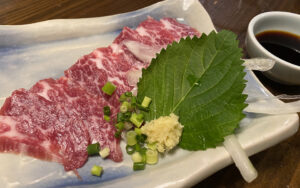 (Horse sashimi 1,550 yen)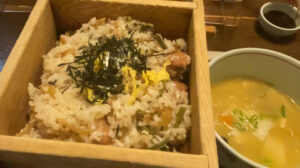 (Broth and local chicken 1,400 yen)
Today's lodging
The only one in Kurokawa Onsen! Japan Ikoi-ryokan has a hot spring that has been selected as one of the 100 famous hot springs.
This time I made a reservation at Rakuten Travel.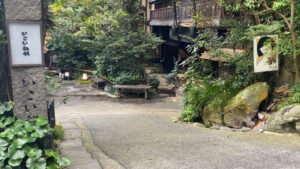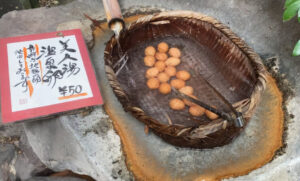 There is a rest area with a hearth on site, a free footbath, and hot spring eggs (50 yen per piece).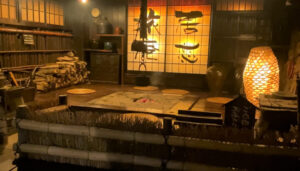 This time I stayed in a Japanese-Western room.
By the window, you can hear the sound of water flowing in the river.
The room was very clean.
There are about 10 kinds of hot springs. There are indoor baths, open-air baths, and private baths where men and women are replaced.
I checked the time and went to various kinds of hot springs.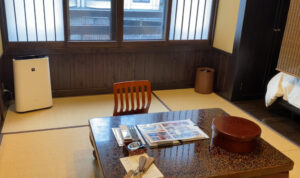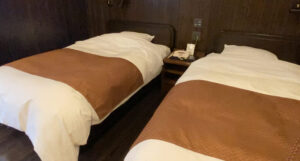 Dinner starts at 6pm or 6:30pm.
I ordered horse sashimi (2,000 yen) bespoke, but there were many dishes, so I didn't need to order it (laughs).
All the food was delicious and ♪ I even drank wine.
Breakfast is also very good!
I ate too much in the morning.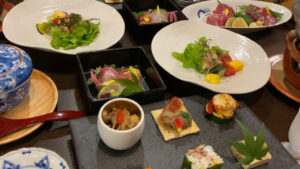 (Dinner)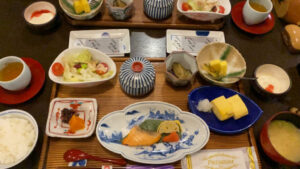 (Breakfast)
Kurokawa Onsen has a restaurant, footbath, souvenir shop, etc. in the hot spring town, so you can enjoy a leisurely stroll.
There are also many drop-in hot springs, so you can enjoy it even on a day trip.
However, there are many wonderful inns, so
It is recommended to stay overnight and enjoy the atmosphere of the hot spring town slowly.
黒川温泉公式サイト
緑豊かな山々に囲まれた三十軒の旅館が集う熊本・阿蘇の温泉地「黒川温泉」。季節ごとに美しく表情を変える景観と、豊富な泉質を…