Seafood Market Steaming Kettle Yasan
It is very close to the longest footbath in the Japan and the area lined with souvenir shops.
"Steaming kettle" in a place where you can see the sea.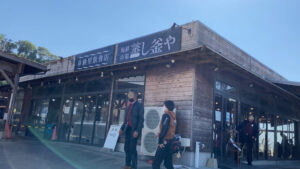 There is a steaming kettle that uses the steam of the hot spring on site.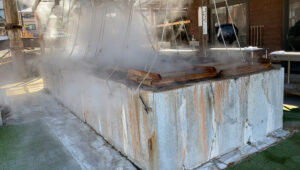 Ingredients for seafood and steamed dishes are lined up in the store, so you can choose what you like and pay the bill first.
After the checkout is over, take it to the steaming kettle and the staff in charge will put it in the steaming kettle.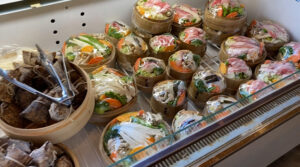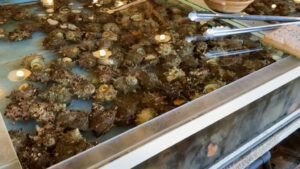 YouTube
九州の人気温泉地、長崎県の雲仙≪小浜温泉≫へ1泊2日の旅行へ行ってきました!福岡から特急電車、西九州新幹線、路線バスを乗…
Of course, in addition to steamed dishes, you can also order set meals and seafood bowls.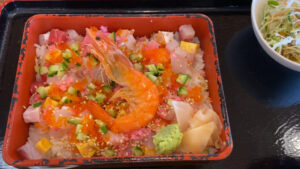 (Gome Kaisendon 1,100 yen)
When the food is steamed, the bell that was handed to you will ring, so you will go to the steaming kettle to pick it up.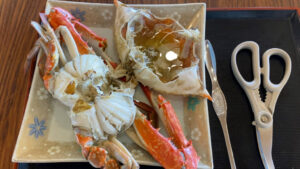 (Crab Dai 3,300 yen)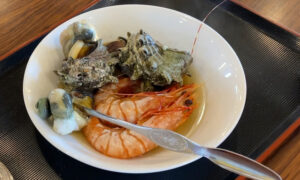 The steamed seafood is hot and plump!
I recommend it because it is very delicious.
≪ seafood market Steaming kettle and ≫
Address: Obamacho Marina 19-2, Unzen City, Nagasaki Prefecture
TEL:0957-75-0077
website:https://musigamaya.com/
google map:https://goo.gl/maps/9n81JkzaNGVVhVw96