Wagyu wholesaler Choya
A popular yakiniku restaurant "Wagyu Wholesaler Choya" in the Haruyoshi area of Chuo-ku, Fukuoka City.
As the name suggests, it is a meat wholesaler, so you can buy rare parts and high-quality meat at reasonable prices.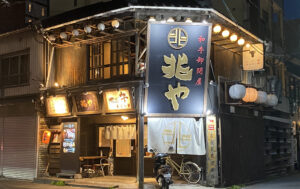 The store setup is very quaint!
Expectations are high ♪
When you enter the store, there are canter seats, sable seats, and a tatami room on the second floor.
I sat at the counter and ordered Chinese cabbage kimchi and white senmai sashimi.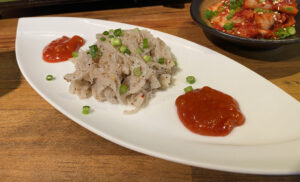 White senmai sashimi 780 yen
Kimchi has an authentic taste that feels the flavor of fermented seafood!
The white senmai sashimi is pale and has no odor and you can feel the flavor of sesame oil.
It is very delicious when dipped in gochujang-based sauce!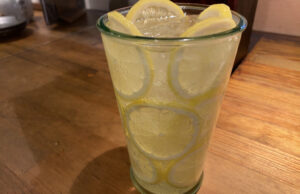 Whole lemon sour 500 yen
The drink that goes well with the yakiniku is a whole lemon sour♡
It looks and tastes refreshing! You can refill the inside (300 yen).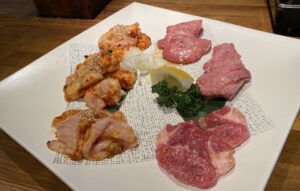 Left 3 types: Hormone mix 980 yen, Right 3 types: 3 kinds of Wagyu beef tongue 1,650 yen
And the yakiniku I ordered was two types of assortments.
Since I'm alone, I'm grateful to have these three kinds of filling!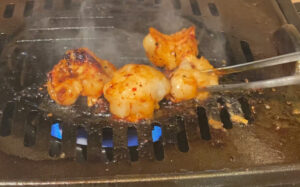 Not to mention the taste! The tongue is thick and chewy, which is great!
The hormones are also pre-puri and collagen-rich, but there is not much fat left.
It was so delicious that I thought I would order a single item.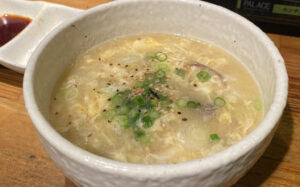 Tail soup half size 400 yen
〆 ordered tail soup and small rice.
The soup was served in half size.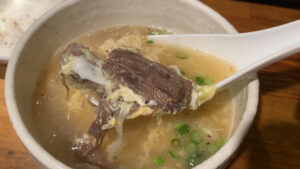 The soup is well seasoned. The meat is well stewed and guinea fowl.
That's why I recommend it to those who usually eat pork bone ramen!
If you put the rice in the soup and eat it like a bowser, you will be able to eat it smoothly.
This was also a delicious dish.
YouTube
福岡市中央区春吉エリアにある人気焼肉店「和牛卸問屋 兆や」さんに行ってきました。・本日の食事代は・・ 生ビール 550円…
アクセス
It is about a 4-minute walk from Exit 6 of Fukuoka Municipal Subway "Fukuoka Minami" Station.
TEL:092-761-4777
Address: 3-25-2 Haruyoshi, Chuo-ku, Fukuoka City
OPEN:17:00~24:00(L.O. 23:30)
Regular holiday: Tuesday
Instagram: https://www.instagram.com/chouya_haruyoshi/
google map: https://goo.gl/maps/Wz9ydjGNwbEKirRT6
Menu